We've got lots of exciting things coming up over the next few weeks, so I thought I'd give you a heads up so you don't miss anything.
First up, we've got an exclusive author interview with Sarah Rees Brennan, author of her bestselling novel
The Demon's Lexicon
. Her latest book,
The Demon's Surrender
, which ends the trilogy that began with
The Demon's Lexicon
, will be released on 14 June.
Then we've got another exclusive author interview, this time with Seanan McGuire, also known as Mira Grant, author of the acclaimed novel
Feed
. Her latest book,
Deadline
, continuing the story that began in
Feed
, was released on 31 May.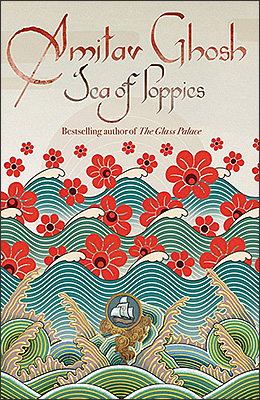 We've also got reviews of
The Demon's Lexicon, The Demon's Covenant,
and
The Demon's Surrender
coming up soon, as well as a review of
Deadline.
I will also be receiving review copies of
Traitor's Blood
, a British civil war novel by the up-and-coming historical author Michael Arnold; the bestselling comedy
Penguins Stopped Play
, by Harry Thompson;
Sea of Poppies
, a sweeping historical novel set around the opium wars by Amitav Ghosh; and
Hand Me Down World
by the acclaimed author Lloyd Jones.
That's it for now! Happy reading =]
~West x